Alisa + Allan
June 15, 2013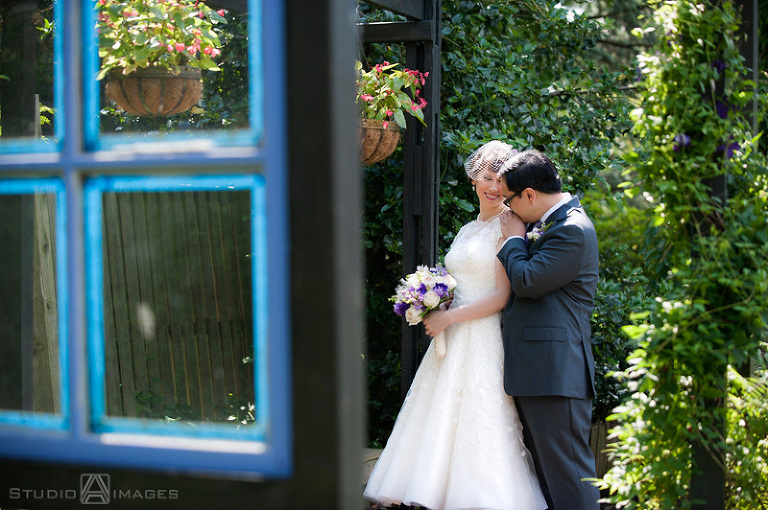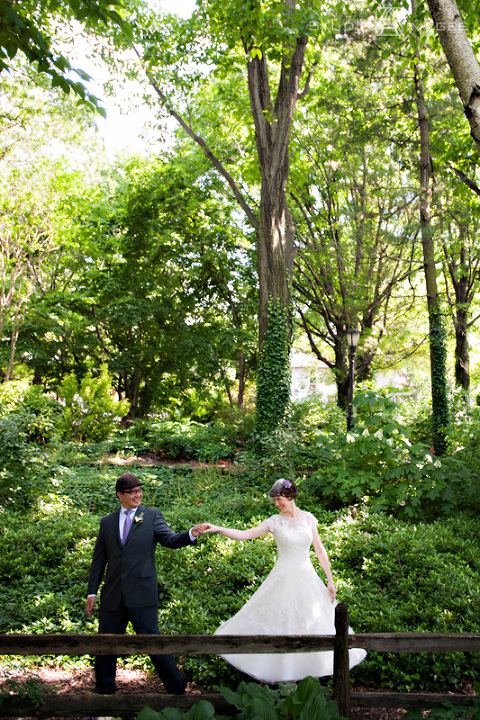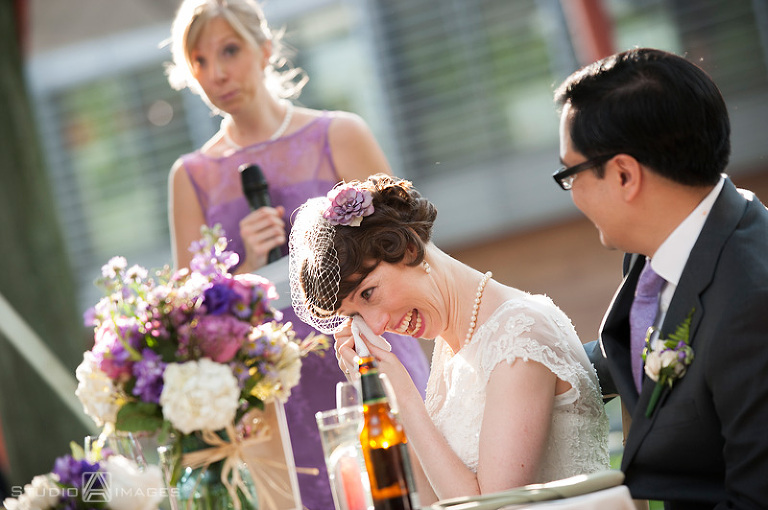 Any big milestones since your wedding day?
Alisa: In 2015 we took an amazing trip to the Philippines and also moved into Allan's childhood home in Queens to help his mom. We have been slowly renovating parts of the house which was built in the 1910s and learning to garden. I also self-published an illustrated book about my cats in 2014, illustrated 2 books in 2015 and started working as an animator for an online educational company in early 2016.
Allan: Alisa and I are lucky to do creative work for a living. She's an animator who makes comics for fun and I work with video games. We've always been doing some version of work in that regard. Lately I feel that we've both really honed in on the aspects of art that really appeal to us. Alisa's comics make a lot of people super happy and I've been working on an indie video game that's been on my bucket list for years.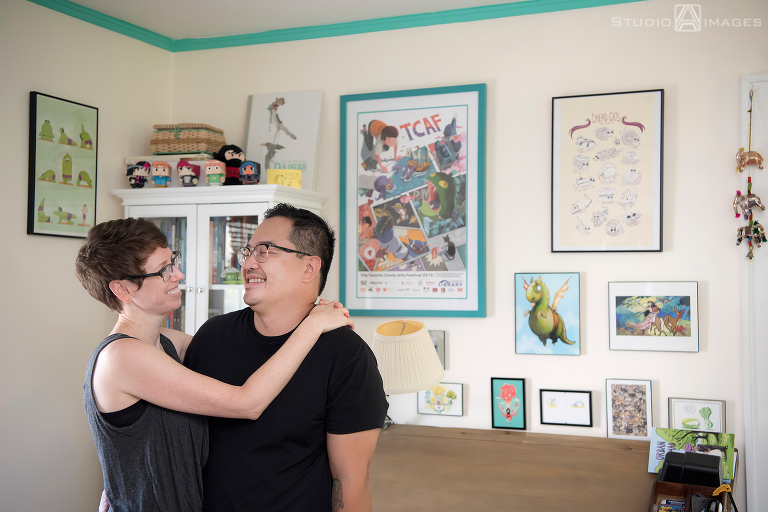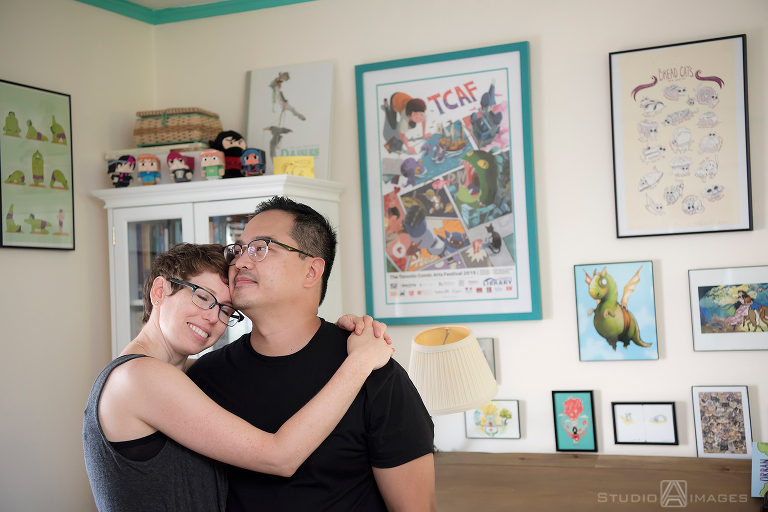 Favorite memory from your 1st year of marriage:
Alisa: We were trying to save money after our wedding, so we spent a lot of time exploring cheap but fun stuff around NYC: eating dumplings in downtown Flushing, seafood on City Island, exhibits at the Brooklyn Museum, walking around Flushing Meadows Park and the Queens Botanical Garden where we got married.
Allan: Just walking around NYC with a wedding band on was pretty much the raddest thing I can think of during that first year. There's no particular memory, but more an abstract feeling of having someone to finally be completely comfortable around.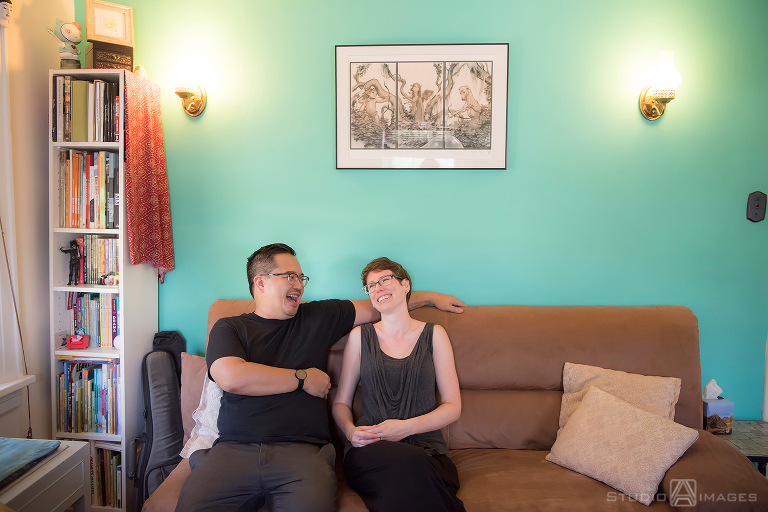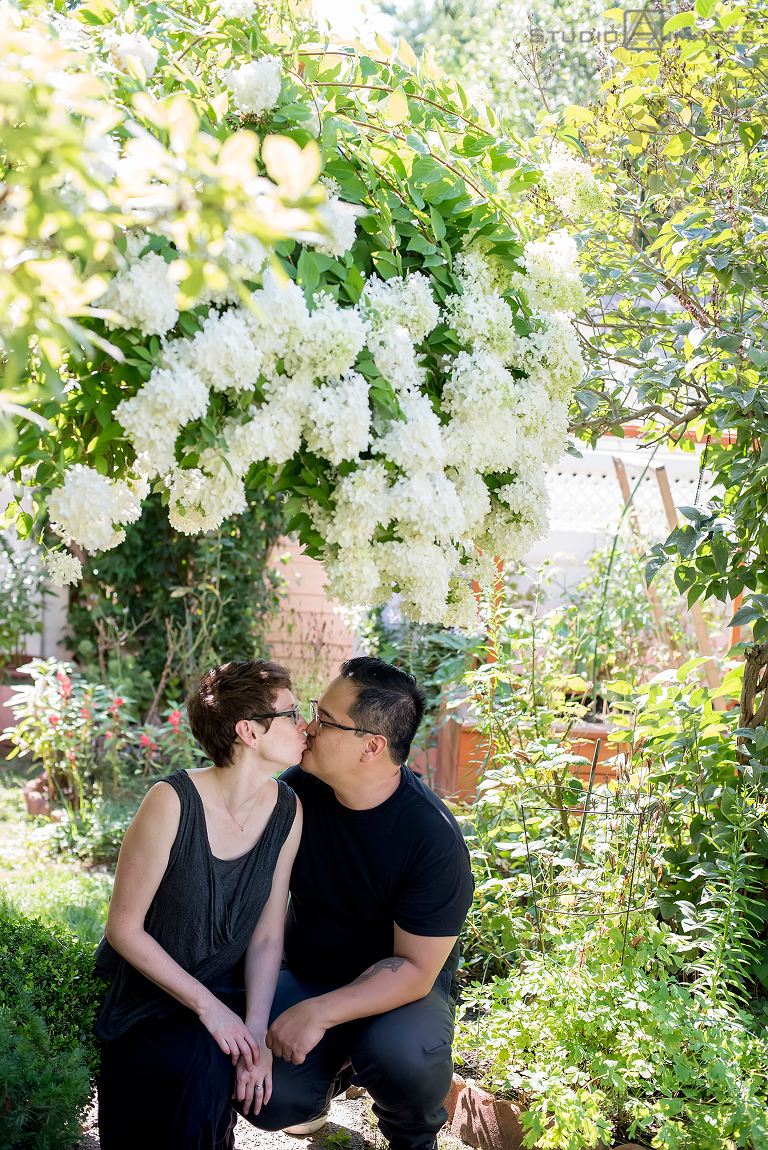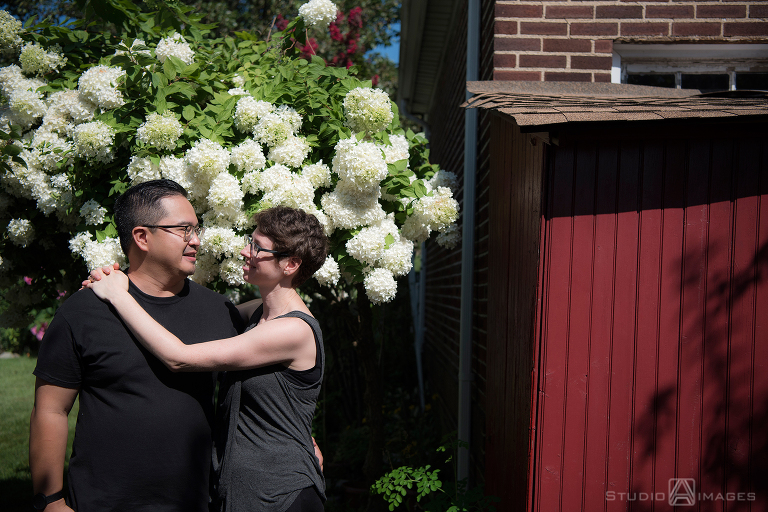 Favorite memory of your most recent year of marriage:
Alisa: Last summer we threw a barbecue in our backyard that was kind of our house-warming party. It was great to have friends come over and enjoy the yard with us!
Allan: No particular memory is a favorite, but I like how we can still stay out late and go see bands we like and rock out.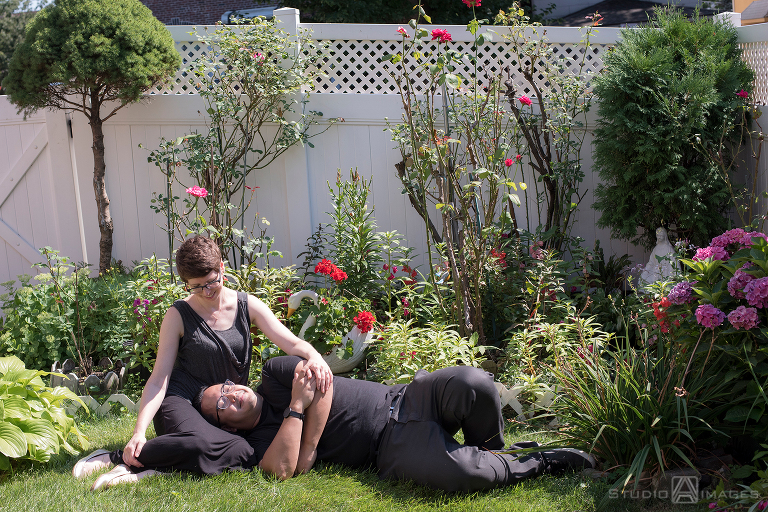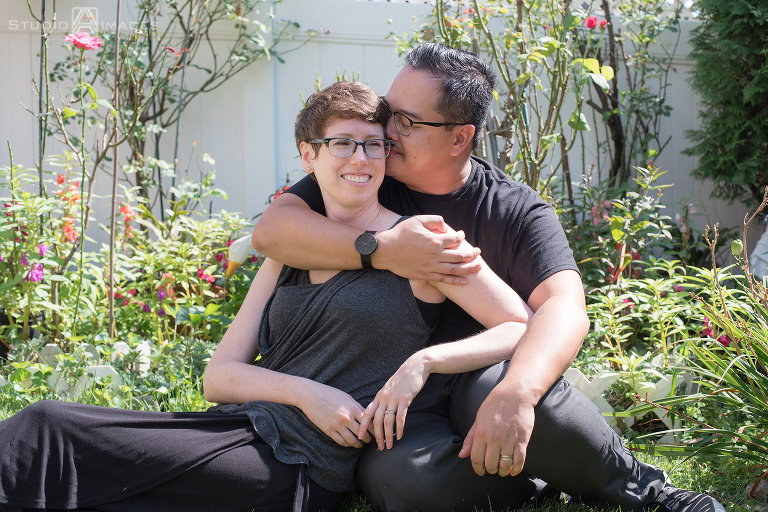 Have you learned anything new or surprising about your partner since you've gotten married?
Alisa: Allan has become very interested in fixing things around the house. He also built a beautiful picnic table, benches and several planters for our yard.
 Allan: After my father passed away in 2015 we moved into the house I grew up in to provide caregiving for my mother and maintain the property. Since then I've had to shift gears a bit to absorb those responsibilities. When I try to think about how my caregiving responsibilities affected Alisa, I'm just really constantly in awe at her ability to roll with the unexpected things Life can throw at you. I don't think any spouse really expects to be in a living-situation that involves a mother-in-law and house built in 1910. Both are old and can be sort of crazy to deal with. But there's a patience and kindness I see in my wife, every day, with our unique state-of-things here in Flushing. She's always surprised me with her ability to find humor where I see none and an extra-slice of sanity when I'm running empty.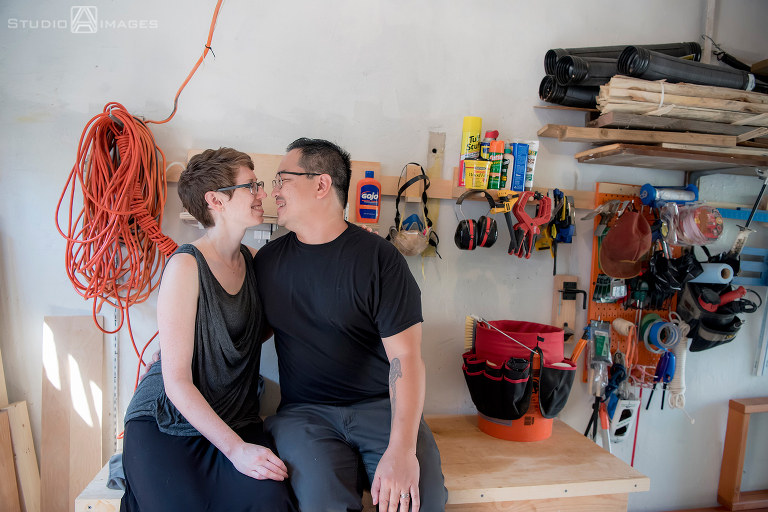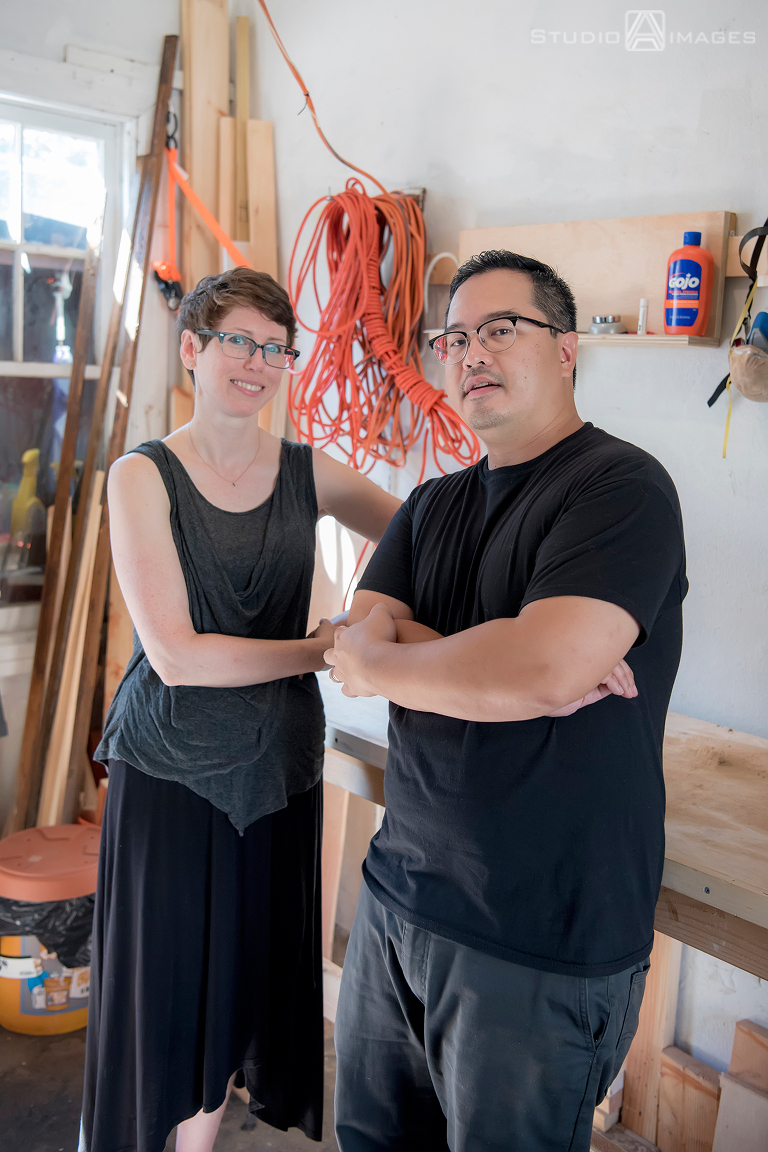 Piece of advice you'd give other people getting married:
Alisa: Be patient with each other and supportive of each others' endeavors. We have both had lean work years but it's less stressful when your loved one is rooting for your success.
Allan: Build your wife a planter to let her grow her watermelon and zucchini in. I dunno, she's really happy that I did that for her.