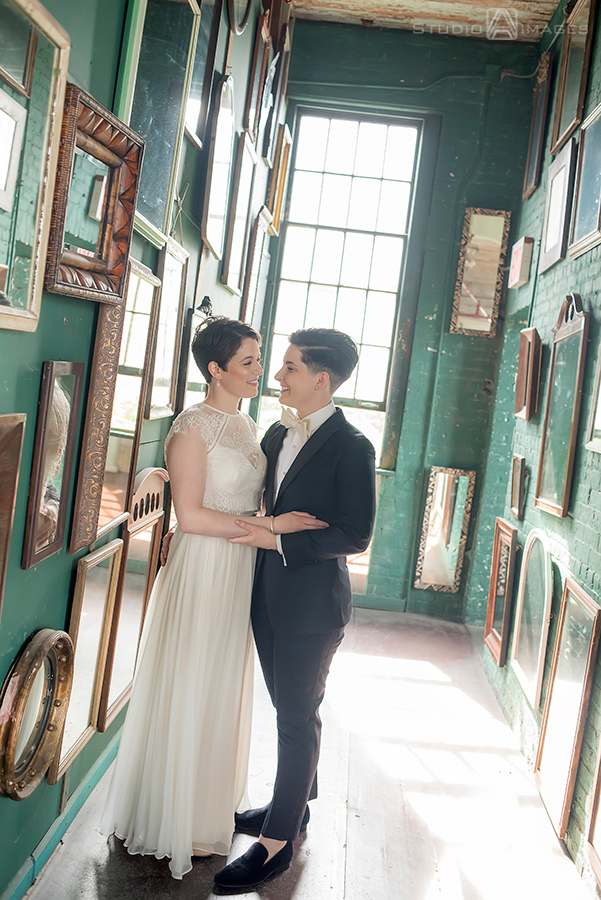 I was so excited for Emily + Julia's Metropolitan Building wedding a few weeks ago and it did not disappoint. I had so much fun with the two of them last fall for their engagement session around Brooklyn – and where I was first introduced to their dog, Bear. Bear of course made an appearance at the wedding as – you guessed it- ring bearer. Everyone who gets married at the Metropolitan Building loves the green-mirrored hallway (as do I!). Their wedding celebration was full of emotions AND singing. Friends sang their first dance and Julia surprised Emily with a song later in the reception.
This wedding was full of love and joy (and song) and I was honored to be a part of their celebration.
Congratulations Emily + Julia!
Venue: Metropolitan Building
Florist: Xylem + Phloem
DJ: Hank Lane