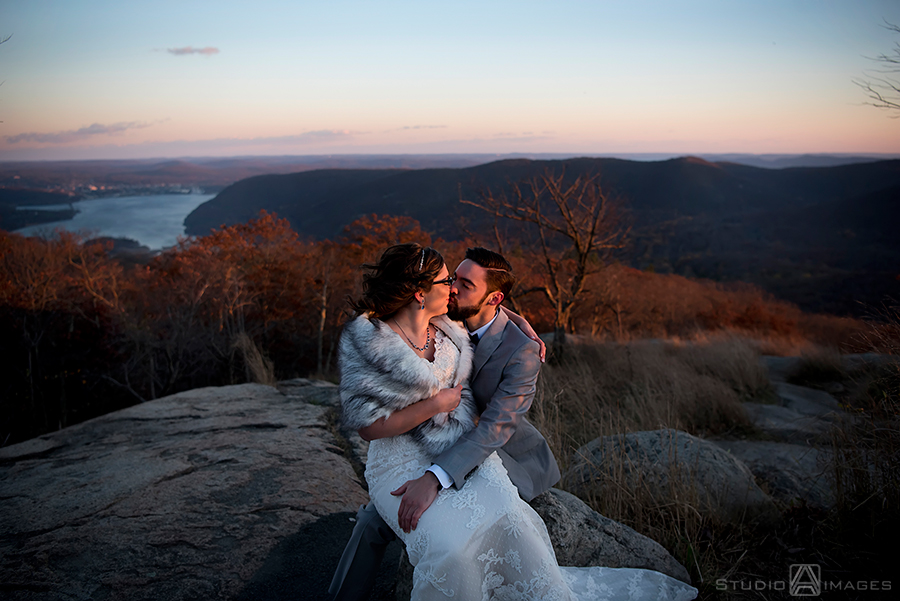 You never know what kind of weather you're going to get for a November wedding in the northeast. You hope for the best and cross all your fingers and toes. I was so excited for Jamie + Paul's wedding at Bear Mountain and Paul really wanted to have their first look at the top of the mountain. The views from up top are just magnificent. The only hiccup? It was REALLY windy and cold on their wedding day. But the view! So Paul and I went to the top of the mountain and convinced Jamie it wasn't that cold out…and it was mostly bearable until about 10 minutes before she arrived. Then the winds picked up and it was a cutting wind. I knew I was going to have to work super fast to take advantage of the view and the gorgeous light before we all lost feeling in our extremities. They were true champs and braved it out up there. Looking at the photos, I think you'll agree it was totally worth it.
Their ceremony took place INSIDE where it was much warmer, where a friend of theirs married them next to the carousel. A little bit of nature + a little bit of whimsy and it was the perfect combo for Jamie + Paul.
Congratulations!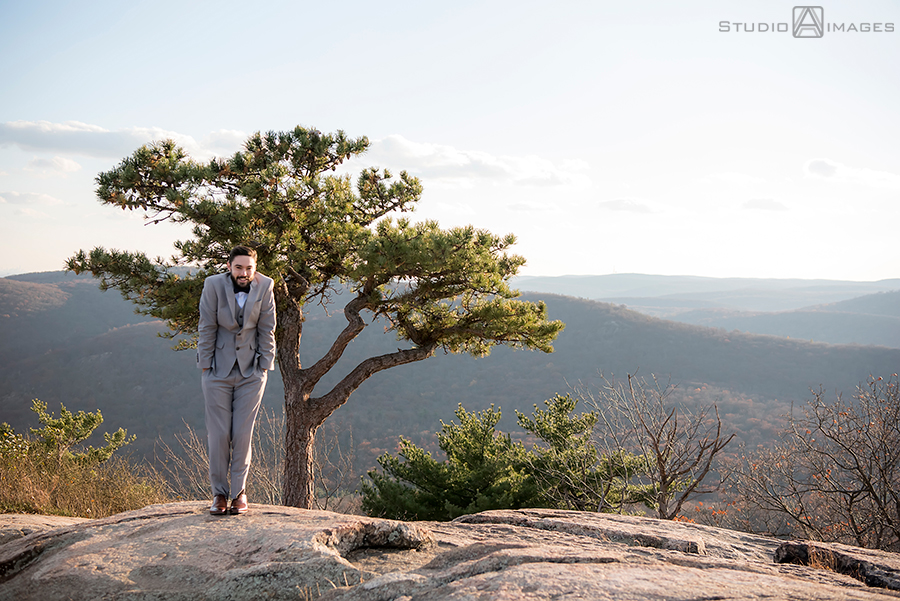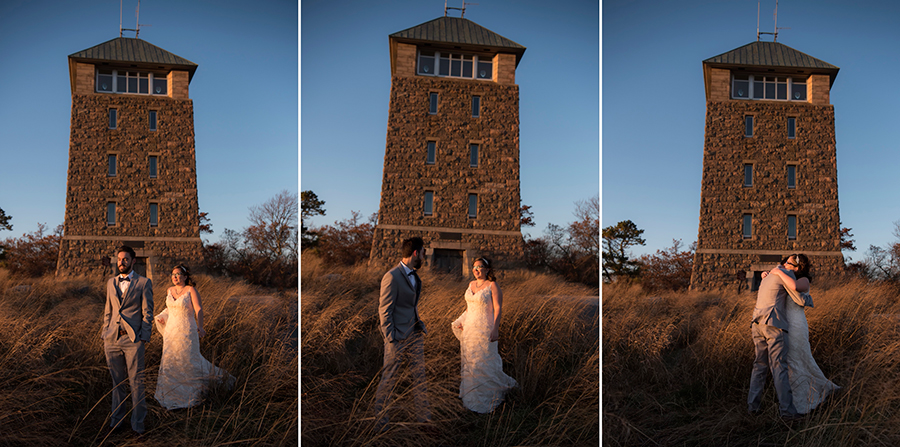 The Happy Couple smiling at sunset

How they really felt about that cold wind!