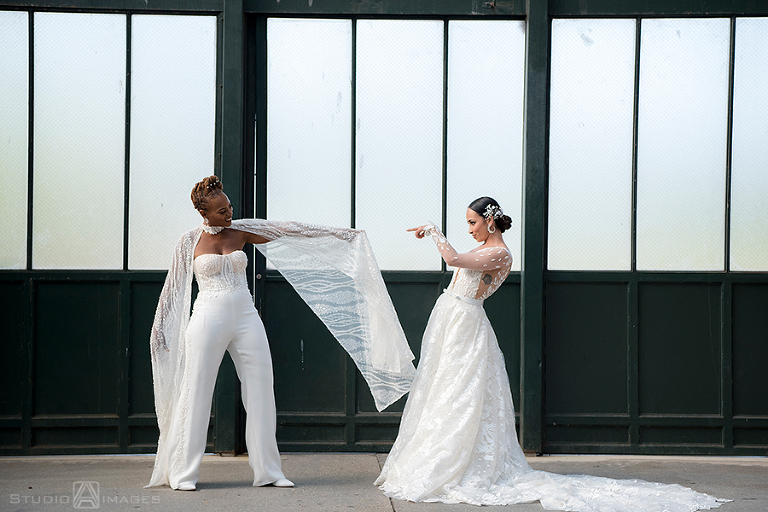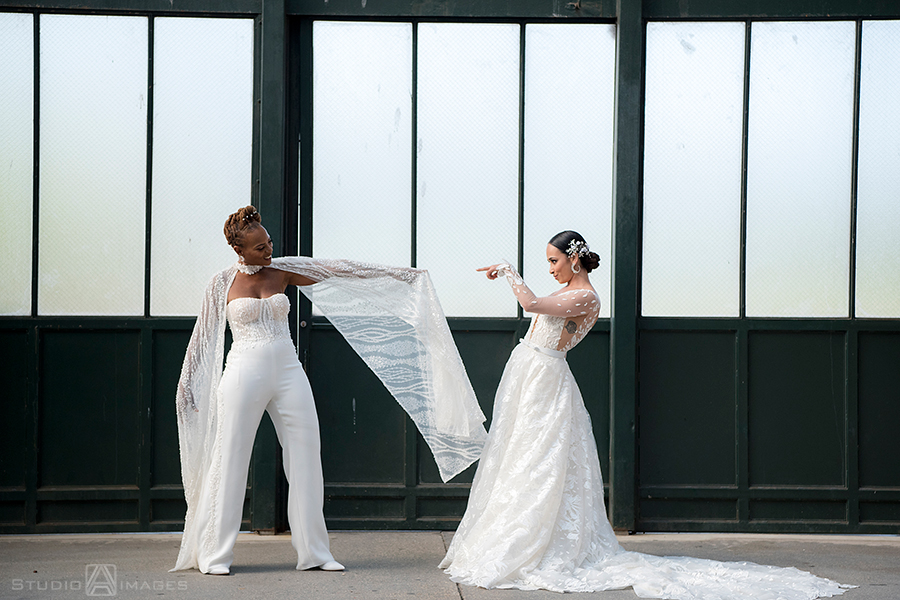 Yani + Divinity's EPIC Liberty House wedding was simply amazing. I've photographed at Liberty House a lot over the years but they transformed the spaces into something that was one of a kind.
A common question that is asked of most couples is "how did you meet?" For Yani + Divi, it involves Beyoncé. They met while both were a part of the Beyoncé Experience, Beyoncé's third concert tour – with Yani as a dancer and Divinity as the musical director of her all-female band. While on tour around the world, Japan had a special place in the couple's heart and they incorporated origami in many of their details – from the invitation, to the place cards to the cake.
Yani + Divinity had the most perfect May weather with blue skies and clear views of the NYC skyline. They got ready at the Hyatt Regency Jersey City and had their first look against the city skyline. We continued with portraits at Liberty State park, including the very nice security guard who gave us 2 very long minutes to shoot inside the historic Train Terminal building even though it was supposed to be closing.
The morning of the wedding, Divinity woke up without a voice. But she was determined to find a way to say her vows (which she did after resting her voice all morning) and also surprising Yani with a mini performance during the reception.
Together for 12 years and they marked their union in the most beautiful and unique-to-them ways that made the day personal and special.
Congratulations!
Venue: Liberty House Restaurant
Planners: Two Kindred Event Planners
Florist: Bride & Blossom
Lighting: Pegasus Productions
Strings: Sterling Strings
DJ: Amore Querida
Band: Ivan Llanes
Dress Store: SPINA bride
Dress Designers: Lee Petra Grebenau
Divinity's Shoes: Nicholas Kirkwood
Yani's Shoes: Sophia Webster
Divinity's makeup: Aced Faces
Divinity's hair: Tar Baby Hair Design
Yani's makeup: Kat Nejat Thompson
Yani's hair: Lindsay Block Style
Cake: Palermo's Bakery
Donuts: Off the Wall Donuts
2nd Photographer: Laura DeSantis-Olsson