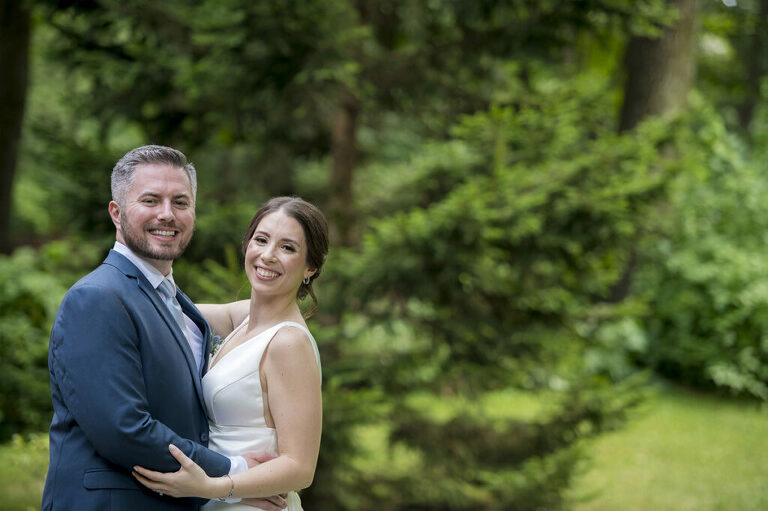 Now this is how to have an amazing New York backyard wedding! We all know that weddings in 2020 are a little different this year, thanks to the pandemic. Sarah + Mike were supposed to get married in November. But worried about a second wave and also knowing November would be harder to plan for an outdoor wedding, they decided to move their wedding date up and downsized so they could hold their wedding in Sarah's parents' backyard.
Surrounded by about 25 members of their family in person and many friends and family online via Zoom, they were married by their friend Chris. Mike's reaction to seeing Sarah for the first time as she walked down the aisle was so emotion-filled. And their vows to one another were honest and sentimental (with a few laughs). 
Embers Wood-Fired Oven pizza truck and Mister Softee Ice Cream truck provided all the delicious food for the celebration. 
This New York backyard wedding wasn't the original plan but it was an incredible celebration of Sarah + Mike. 
Congratulations!!